OSKA PULSE: NO PAIN, CERTAINLY NO STRAIN AT THE PGA SHOW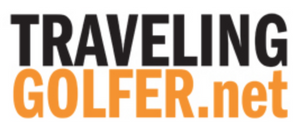 OSKA PULSE: NO PAIN, CERTAINLY NO STRAIN AT THE PGA SHOW
By Thomas Bonk
There was a new player in the field when the 2017 PGA Merchandise Show teed off in Orlando, where golf's brightest equipment, gear and products took their first bows.   As it turned out, the Oska Pulse may have emerged as the brightest new star.  A breakthrough wearable electromagnetic field device, the Oska Pulse powered its way to some rave reviews by those who tested it in Orlando.
They might have begun the day as skeptics, but so many became true believers in the pain relief device that turned heads and changed attitudes all at once.  The Oska Pulse mission is straightforward – pure pain relief without needing drugs or surgery.  And did it ever deliver.  So how did the Oska Pulse make such a splash in the headlines of golf publications from all over?   The press clippings tell the story.
LINKS digital heralded the Oska Pulse among its list of best new gear, and the simple description of what it looks like and how it works mirrors the reliability and ease for which the device is widely known.
This portable device eases pain and promotes healing using Pulsed Electromagnetic Field (PEMF) therapy, which has been shown to relieve muscle stiffness, aches and pains, inflammation and other minor ailments without drugs or side effects.  Small and light, it can be used anytime, even while playing golf.
GolfDigest was so impressed, it featured the Oska Pulse in its review of the best of the PGA Merchandise Show.  As GolfDigest pointed out, golf is not a sport that is kind to the body over a period of time.  Think about it.  Knees, wrists, backs, feet, hips, they're all susceptible to aches and pains.
Enter Oska, a wearable pain-relief device designed to reduce muscle stiffness, inflammation, ease chronic pain and increase mobility.  The device, which is just slightly larger than an iPhone and can easily fit in your pocket, uses pulsed electromagnetic fields delivered through a unique method called sequential protocol programming – four frequencies specifically related to muscle ease, bone repair, capillary dilation and pain reduction.
Oska Pulse promotes increased range of motion and dilates blood vessels to increase blood flow.  And the increased oxygen-rich blood flow promotes muscle recovery.   It runs in 30-minute increments and then shuts itself off.  A single charge usually lasts about 10 hours.  Its range is so great, you can slip the Oska Pulse in your back pocket for back pain or even leg pain.  The device ($399 at oskawellness.com) has been employed by both Navy Seals and U.S. Special Forces.
The editors at Southlandgolf.com thought so highly of the Oska Pulse that they joined with the other reviewers and also listed it in their Best of Show.  Midwest Golfing Magazine's Editor's Choice Awards from the PGA Merchandise Show said this about the Oska Pulse:  Product so incredible we may have to place it on our next cover.
Prominently featured in its Editors Picks, GOLFTIPS praised the Oska Pulse for its vanguard approach to pain relief.
Wearable technology, from fitness trackers, cameras, watches, to heart-rate monitors now includes a smart device to manage pain in a non-invasive manner, and most importantly, drug free.  The Oska Pulse is a small, portable, hands-free device designed to help reduce muscle stiffness, temporarily relieve minor pain and increase mobility for people suffering from chronic pain.
Made in the USA, the Oska Pulse comes with a specifically designed compression wrap and can be worn comfortably at any time, under or over clothing and near problem areas while going about normal daily activities such as walking, working in an office or playing golf.
Golf journalists, much like every other journalist, reserves the right to being skeptical.  When David MacIntosh of the Buenos Aires Herald arrived for the golf media day at Lake Nona Country Club as part of the PGA Merchandise Show, he knew he wasn't going to be able to play because of chronic sciatic nerve pain.  He was having trouble moving without discomfort.  As a test, he slipped an Oska Pulse into his pocket and turned it on.   The next time I saw him was when he hopped out of his golf cart at the 6th hole with his club in hand, his 18-hole round in full swing.
There were more reviews to come.  Michigan Golfer News had a revealing take on the Oska Pulse.
Its CEO (Greg Houlgate) gave an impressive presentation to a media gathering, even saying at one point, 'I hope you're all skeptics.'  Made in the U.S., it comes with a 90-day money back guarantee.   Among its users are the Navy Seals, who use it regularly for rehabbing soft tissue ailments and injuries.  One of Oska's mottos captures it appeal for PGA Show attendees:  'When pain stops, golf begins.'
The Oska Pulse lets you know it's "in session" by emitting a soft, pulsing blue light around its perimeter.  Users will have no sensation, which makes the Oska Pulse completely unobtrusive.   Some, like David MacIntosh, find immediate benefits when using Oska Pulse and others may need several sessions over a few days before they begin to feel pain relief.  Most will find better results with repeated and extended use.
The benefits of PEMF therapy have been documented in multiple clinical studies and they're listed at oskawellness.com.  Those who are pregnant or nursing or who have a pacemaker or defibrillator as well as cancer patients should consult a doctor before using the Oska Pulse.
The rave reviews collected by Oska Pulse never seemed to slow up.  Tim Baines of TRAVELINGGOLFER.net became a believer quickly.
Bye-bye to aches, pains.  One of the products we got to try was the Oska Pulse, a portable device that is said to reduce muscle stiffness, relieve pain and increase mobility.   Add the Traveling Golfer himself to the golfers providing testimonials about the Oska Pulse's effectiveness.  He stuck it in his pocket and says his aches and pains eased up.
And so at the 2017 PGA Merchandise Show, that was the Oska Pulse, changing attitudes, erasing pain, one golfer at a time.
---
Share this post
---
---